LIGHTING FOR EVENTS, ARCHITECTURE, AND MUSEUMS
11/17 - "Devil Went Down to Georgia" first place winning show for the Annual High End Hog Factor Moving Light Show Competition, LDI Las Vegas, NV.
Out of entrants from across the country, Caitlin Eby and her teammates Kit Baumer and Szu-Yun Wang were chosen as one of three final teams in this moving light show competition. For their final piece performed live in the High End booth at LDI, all three final teams performed their pre-programmed show cued to "Devil Went Down to Georgia" by the Charlie Daniels Band. The team was selected as first place winners by a panel of judges based off their programming skill, innovation, "it factor," and sensitivity to the music. Below is the 3D Light Converse visualized show that they performed live at LDI.
2/17 thru 9/17 - "Extreme Mammals" Temporary touring exhibit at the Natural History Museum of Los Angeles County, CA.
Lighting design by Caitlin Eby for this ten thousand square foot exhibit including dioramas, case-work redesign, general illumination on specimens, and an environment of colorful textured light that help promote the idea of fun through learning and science. Her responsibilities included writing a lighting design concept narrative, providing intent draftings for the exhibit and re-designed cases, on-site supervision during focus, and as-built draftings upon completion of the exhibit.
For more information on Caitlin's work in the museum, please contact her directly.
3/16 - "Prayers & Dances" by The L.A. Choral Lab. Downtown Los Angeles, CA.
An evening of auditory movements and meditations as part of the L.A. Choral Lab's spring fundraiser. Lighting co-design by Caitlin Eby and Nicholas Davidson. Produced by Werkartz.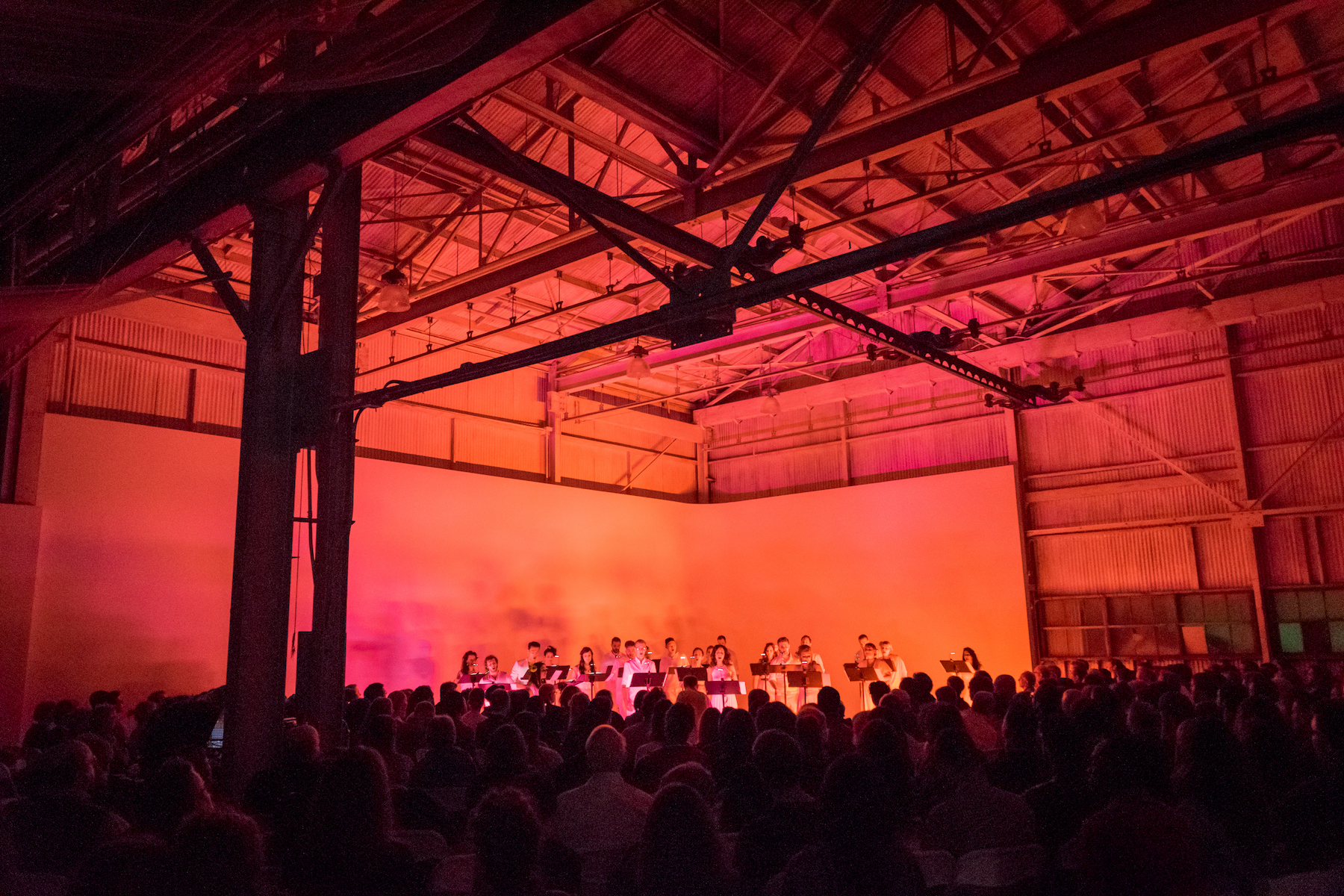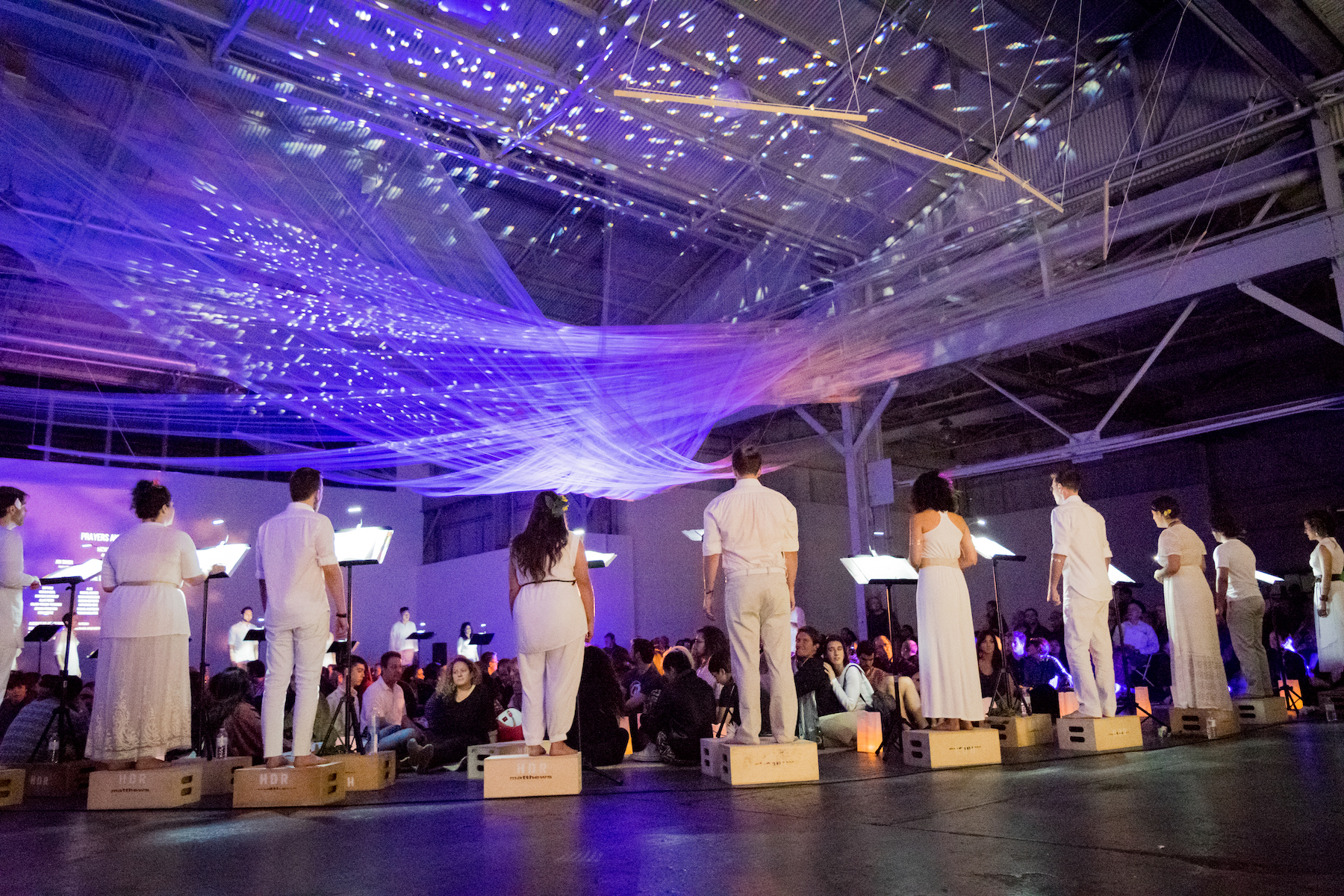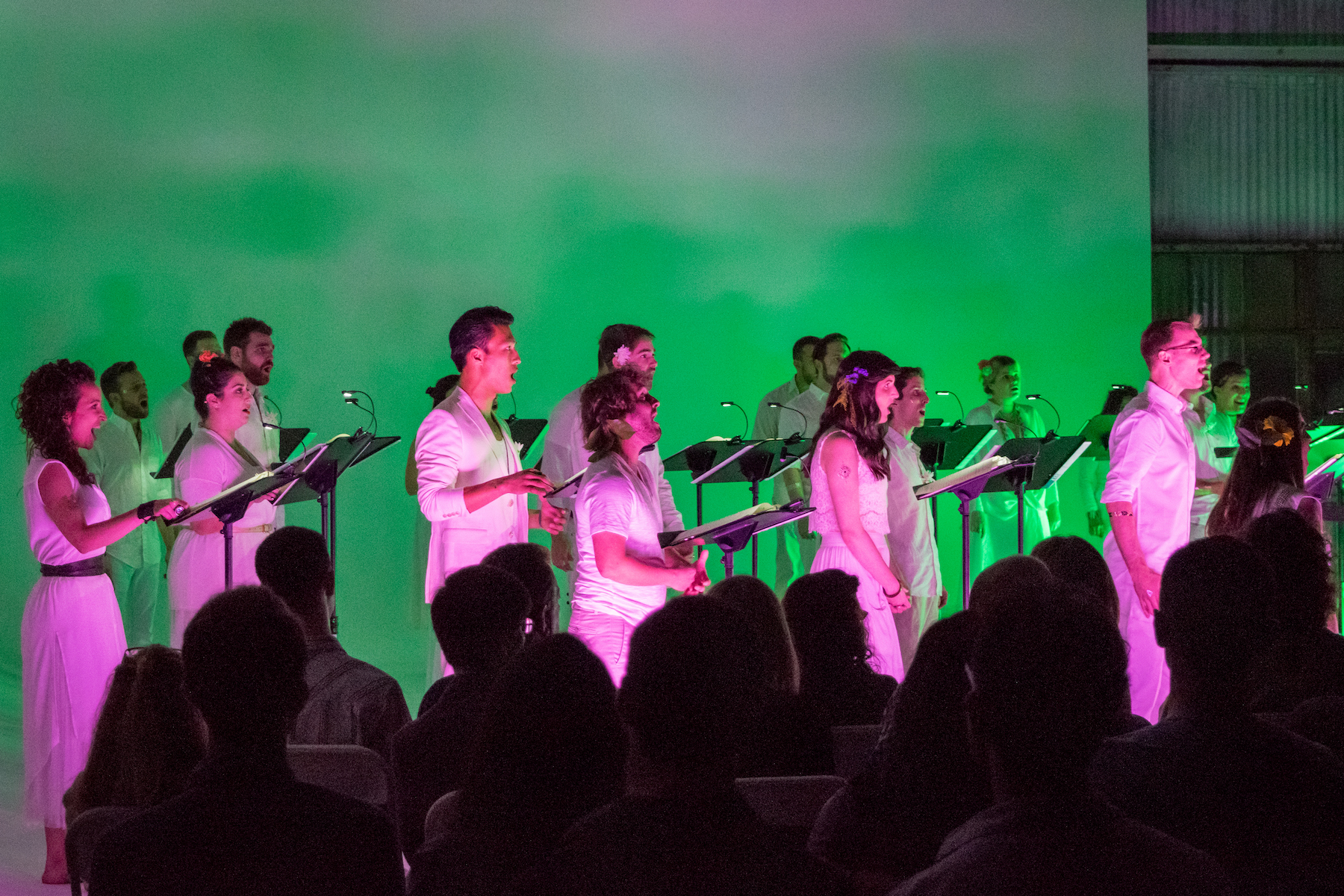 12/14 - "Everything You Can Think" by Tom Waits. MIDI time-coded moving light show, WMU Dalton Multi-Media Room.
Lighting Design and Programming by Caitlin Eby on the ETC Gio with MIDI time coding via Qlab.